Diversity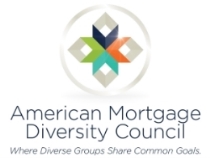 Wright, Finlay & Zak is a proud member of the American Mortgage Diversity Council (AMDC). In addition, in 2017, Wright, Finlay & Zak was very pleased to announce that it had received national certification as a Women's Business Enterprise by the Women's Business Enterprise Counsel-West, a regional certifying partner of the Women's Business Enterprise National Council (WBENC). WBENC's national standard of certification is implemented by the Women's Business Enterprise Counsel-West and involves a meticulous process including an in-depth review of the business and site inspection. The certification process is designed to confirm the business is at least 51% owned, operated and controlled by a woman or women. By including women-owned businesses among their suppliers, corporations and government agencies demonstrate their commitment to fostering diversity and the continued development of their supplier diversity programs.
"We are both excited and proud to count Wright, Finlay & Zak as one of the 13,500 certified WBEs in the U.S."
- Pamela S. Williamson, Ph.D. President/CEO, Women's Business Enterprise Council (West)
"We appreciate and honor the significance of this important certification. We wholeheartedly believe in WBENC's mission to promote diversity and facilitate the development of women-owned businesses, as we apply its principles to better serve our clients and business community." - Robin Wright, Managing Partner Wright, Finlay & Zak, LLP.